Multidisciplinary research for structure, conductivity and electromagnetic field at nanometer scale
Electron holography, which is based on the interference of electron wave, is a powerful technique to visualize electromagnetic fields. We are devoted to precise measurements of the electromagnetic fields in many advanced materials, both in hard and soft matters. Special efforts are made to develop unique tools that are combined with electron holography: e.g., a magnetic-shielded pole piece dedicated to magnetic domain observations, and a special equipment to move microprobes inside the transmission electron microscope. These techniques enable simultaneous measurements of the electromagnetic fields, conductivity, structure, as well as composition at nanometer scale.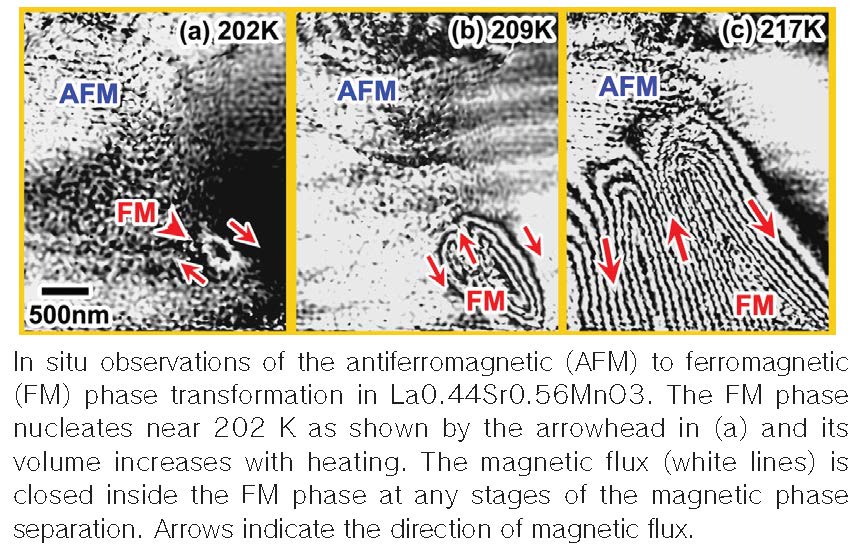 Themes
High precision measurement and visualization of electromagnetic field at nanometer scale by electron holography
Development of multifunctional specimen holders with piezodriving probes for control of electromagnetic field and evaluation of local conductivity
Control and visualization of collective motion of electrons
In-situ observation of magnetic domain motion in advanced magnetic materials.
Imaging of magnetic flux in high Tc superconductors and strongly correlated materials.