Energy technology innovations via advanced nanotechnology and nanoscience
Our research goal is realizing renewable energy innovations and global sustainability through advanced nanotechnology. In fact, in order to achieve low emission, sustainable, more safer, environmental benign industry, Honma laboratory investigates frontier nanoprocessing and nanomaterials for advanced energy devices such as lithium ion battery, fuel cells and solar cells.
Particularly, we focus on explorations of advanced functional nanomaterials including 1. monoatomic-layered materials, 2. Nanoparticles, 3. Nanoporous materials, 4. Multi component compounds, 5, metastable phase, 6. organic nanocrystals, 7. solid state electrolyte, 8. supercritical fluid & hydrothermal- electrochemical processing, 9. In-situ spectroscopy analysis using synchrotron radiation. We develop superior functionalities of these novel nanomaterials for lithium ion batteries, fuel cell and solar cells for energy innovations.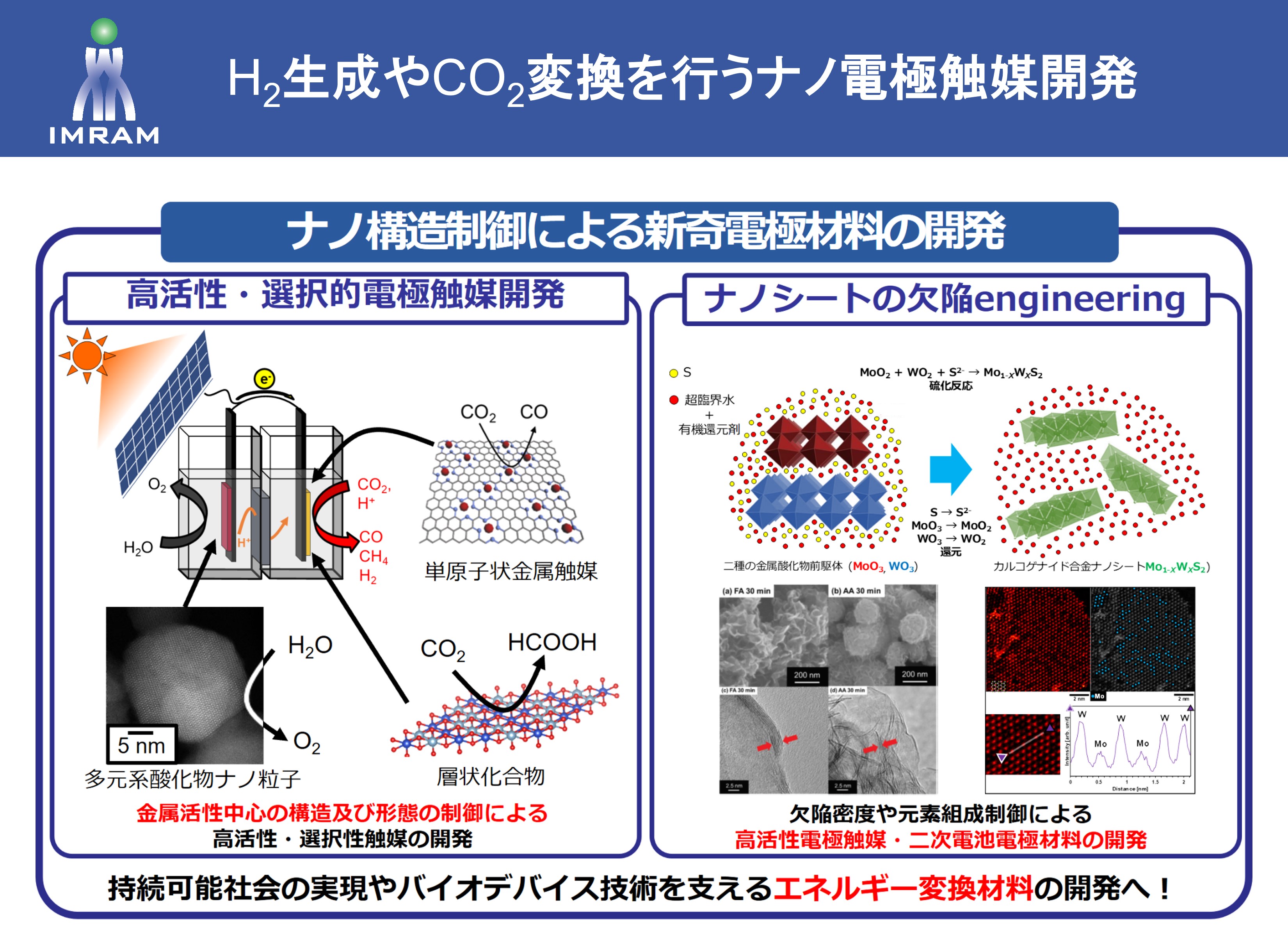 Themes
High power and high energy density lithium-ion batteries
All solid state battery
Magnesium ion battery
Synthesis of functional nanomaterials employing supercritical fluids processing
Synthesis of monoatomic layered electrodes employing electrochemical- hydrothermal processing